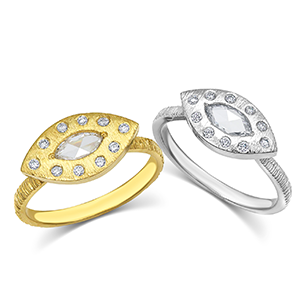 Kaali Designs is featured again in JCK Insider! The article discusses how Dodhia, the founder of Kaali Designs got his start in the jewelry industry, his move from working solely on rings to debuting his new earring designs, and how East Africa has had an immense impact on the way Dodhia creates.
He says:
"My family has been exporting gems from East Africa since the early 80's. Working for my dad in his gallery in Old Town Mombasa triggered something in me—I really fell in love with gemstones. I did my G.G. at GIA, returned home, and started my own business selling loose stones in Africa. When I moved to the U.S. with my wife in 2010, I started to play around with design, and it was then that I found my true passion and I've never looked back."

Catch up on the full article to get to know Dodhia and his passion to continue the family business and make it his own!